Our Board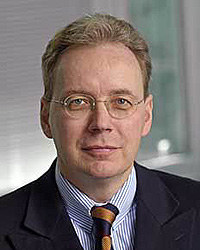 Dr. Jörg Walter
Joint CEO
Jörg Walter was appointed as Börse Berlin´s CEO in June 2000, in the course of restructuring the Berlin Stock Exchange. Since then he has acted both as Chief Executive Officer of the Berlin Stock Exchange which is subject to public law and as Board Member of Börse Berlin AG. Prior to working for Börse Berlin, Jörg Walter was a lawyer in Berlin and joined the legal department of the Chamber of Industry and Commerce in Berlin where he specialised in competition law. Under his management, Börse Berlin successfully implemented various initiatives including prolonging trading times and expanding Berlin´s offer of international instruments.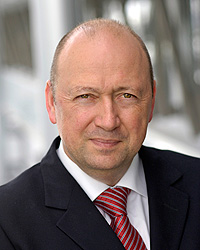 Artur Fischer
Joint CEO
Artur was appointed as Börse Berlin´s CEO in April 2007. He was responsible for identifying Equiduct, the development of an innovative trading system and was the mastermind behind Börse Berlin´s majority investment in this London based start-up. Artur was appointed as Equiduct`s CEO in February 2013 and has since been the driving force behind reorganizing the company to become more competitive and focused on P&L. He was originally responsible for establishing Equiduct as a regulated market segment of the Börse Berlin in 2007 and as Börse Berlin´s joint CEO he is also in charge of all issues regarding the Equiduct trading platform.
Prior to joining Börse Berlin, Artur held leading positions with several European top tier banks. From 1986 until 1991, he was a Director at the Frankfurt Stock Exchange where he was a.o. responsible for the conceptual and technical realisation of one of Europe´s best known stock indices, the DAX (Deutscher Aktienidex). His marketing and sales strategies resulted in the universal acceptance of the DAX as Germany´s most prominent stock market indicator. After three years as a board member of an English subsidiary of Hypo Bank, Artur joined Bankgesellschaft Berlin. There he became Corporate Division Manager and COO of the London branch. Since 2000 Artur has worked as a management consultant and has successfully advised numerous national and international clients in the stock exchange and capital markets sectors.
The most active securities